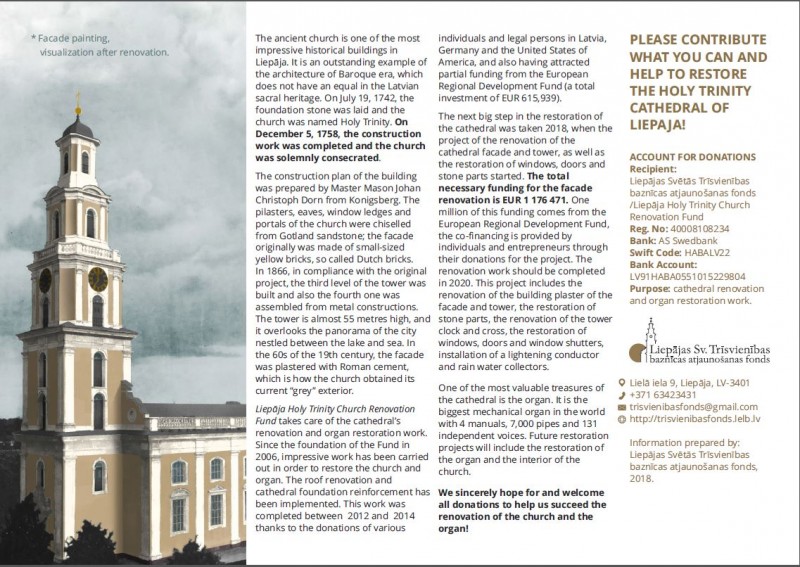 2018 a project "Renovation of the facade of tower and building, renovation of windows, doors and stone parts" has started. Total duration of the project is 2018-2020, total costs EUR 1 176 471.

The unforeseen reinforcement of the church tower to prevent it from collapsing costed 87 613 EUR. During 2019 Liepāja Holy Trinity Church Revonation Fund managed to find 35 000 EUR to cover these additional but very necessary costs. The project was financially supported by the National Heritage Board, the City of Liepaja and Vereingte Kurländische Stiftungen e.V. Another 52,613 EUR is required to fully cover the costs of the fortified and restored tower.


You can help to preserve the church for your children! MAKE A DONATION!

Find out more about the project in the section: Restoration!