On February 13, 1918 in the Holy Trinity Cathedral, the Royal Prussian Jaegers' Battalion No 27 vowed their loyalty, swore an oath to the Finnish legal government, and consecrated the first Jaegers' Standard, which became the first banner of the independent Finnish Military Unit. During the parades of the Finnish Defence Forces, the Jaegers' Standard is next to the Finnish National Flag and is carried in the place of honour, right behind the national flag.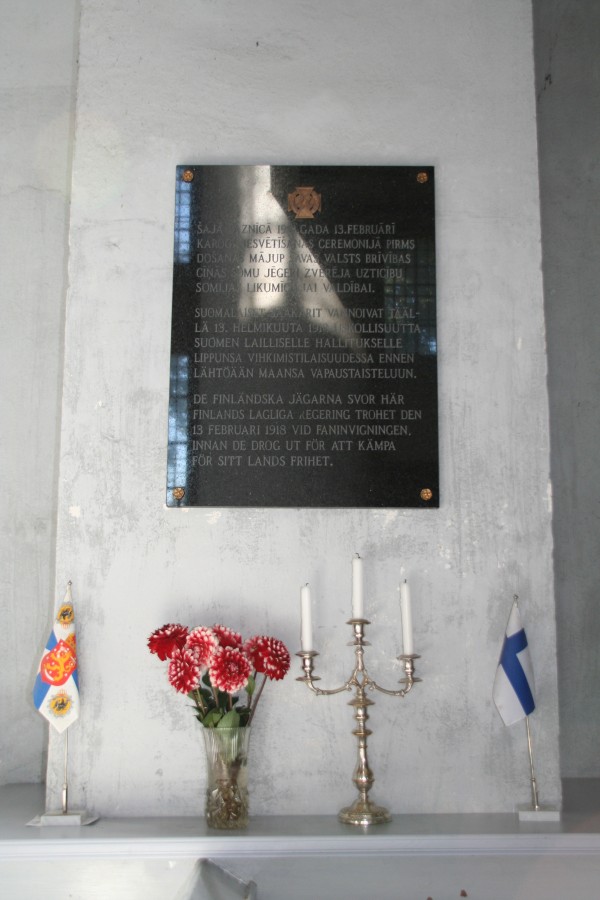 The famous composer Jean Sibelius's composition "Jaegers' March," which was composed in honour of the brave Finnish Jaegers' battalion, was played for the first time in Liepāja.
Exhibition "Finnish Jaegers in Latvia"